This week we advised on a case involving a client running a workshop from rented premises who had received notice to quit from his landlord giving him just two weeks to vacate. Understandably alarmed the client posed a question that left 'The Clash' ringing in our ears?

The client had an unwritten weekly periodic commercial tenancy and had been a model tenant so in the absence of any valid exclusion it seemed likely that the client/tenant enjoyed protection under the Landlord & Tenant Act 1954 Part II.

If a landlord of commercial premises to which the 1954 Act applies wants the property back he must first serve proper notice. He must then prove one of the grounds set out in the Act. These may be divided into two types: those where the tenant is at fault and those where he is not. As to the latter, the landlord simply wanting to sell the property is not a valid ground. The grounds are set out in section 30 of the Act.

This meant that the client did not have to accept the landlords demands and could refuse to leave. The landlord could not lawfully force the client out or change the locks.

Of course anything can be achieved by agreement so the client could negotiate a suitable deal to leave. He might also be entitled to compensation calculated according to the rateable value of the premises and the length of his occupancy.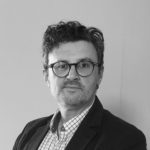 Howard Tilney
Legal Advisor