Many of our clients are also Landlords of residential properties. Renting out properties can provide a steady income from an asset which, economic blips aside, should increase in value over time and potentially leave you with a nice source of income and/or capital for your retirement.
In an ideal world, you find a tenant, they move in, they pay their rent every month and treat your property as their own. However, as my years of experience dealing with Landlord and Tenant issues has shown, when things go wrong, they can go very wrong.
As with any other commercial transaction, a clearly written contract is always a good starting point for making clear the terms of any agreement and avoiding arguments. Most usually, private Landlords will offer tenancies on an Assured Shorthold Tenancy basis for which a tenancy agreement should be drawn up and signed by both the Landlord and the Tenant.
The current trend is moving towards offering longer fixed term tenancies enabling Landlords to minimise the time, energy and costs associated with re-advertising properties for rent at the end of a standard fixed term of 6 or 12 months. Of course many tenants would prefer a longer tenancy particularly perhaps those with children who want to stay in the area for their chosen school.
To help both Landlord and tenants, the Government has, this month, produced a Guidance booklet (https://www.gov.uk/government/publications/model-agreement-for-a-shorthold-assured-tenancy) setting out details of a model agreement for an Assured Shorthold Tenancy. It's probably a bit more cumbersome than it needs to be but it's certainly worth a look if you do rent out properties or are contemplating doing so.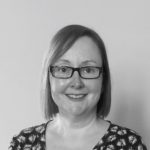 Nona Bowkis
Legal Advisor