According to the Property Data Report 2014 over one half of the UK's commercial property is rented.
Much of this property is owned by investors who, during the recent years of low interest rates, have chosen to acquire property in pursuit of higher returns.
In contrast only around one fifth of private properties are rented out.
Problems between landlords and tenants are not uncommon. Residential landlords who want to evict a tenant could find themselves having to issue legal notices and going through court to obtain a possession order. Whilst it's not a particularly complicated process, it is easy to make a mistake and such a mistake could mean the entire process has to be restarted. Here at Lawgistics we can help you to get it spot on.
What can make our job a little more difficult is when there is no written tenancy or lease. This can apply to both residential and commercial rentals. However, even without a written contract, according to the leading case of Street v Mountford [1985] 2 All ER 289, a tenancy will generally exist if the tenant has exclusive possession of the property. If a tenancy exists, both parties are then likely to be bound by the provisions of the Landlord and Tenant Act 1954.  As ever, if you have any questions or queries, please contact us.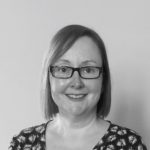 Nona Bowkis
Legal Advisor