As this Government tries to win back voters from the UK Independence Party, new rules are being introduced by the Home Office under the Immigration Act 2014.
The Act was brought in as part of the current Government's efforts to "make sure the immigration system works in the national interest".
The latest part of the Act will be introduced on 1st December 2014 and will affect Landlords of residential properties in the West Midlands area, specifically Birmingham, Walsall, Sandwell, Dudley and Wolverhampton. From that date Landlords could be subject to a £3000 fine if their tenants do not have the right be in this country. Landlords will need to keep a copy of a tenant's ID along with whichever document proves that the tenant has a right to be in this country.
The West Midlands pilot is due to be evaluated next Spring and the system is then expected to be rolled out across the country.
Any West Midlands Landlords can use this link to find out if their property is in one of the affected areas.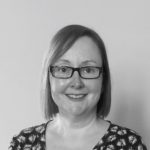 Nona Bowkis
Legal Advisor