First, speak with your landlord and request their 'forbearance'.
Forbearance is the watchword during this difficult time. Sensible landlords should be sympathetic and work with you. Keep talking to your landlord and keep them regularly updated as to your situation. Confirm all discussions by email and keep records of what is said and by whom (we have provided a template landlord letter below).
On the 25 March, the Coronavirus Act 2020 came into force. Sections 82 and 83 deal with business tenancies in England and Wales and Northern Ireland, respectively.
Until at least the 30 June 2020, re-entry and forfeiture for non-payment of rent are banned. Court orders for possession of property on the same grounds are effectively suspended for the duration of such period. Such period may be extended.
Similar measures appear in a bill, which is before the Scottish Parliament today (1 April).
Notwithstanding the above, business tenants remain liable for rent so it is prudent to agree rent deferrals or holidays with your landlord whenever possible, as required.
Again, forbearance, forbearance, forbearance.
If in doubt, email [email protected] or call 01480 455500.
TEMPLATE
LANDLORD LETTER
Dear Landlord,

As you will no doubt be aware, the Government has put in place a number of measures to help businesses survive the current unprecedented trading period while we all follow the Coronavirus guidelines.

One of those measures is to ensure commercial businesses are not subject to any eviction action as a result of not being able to their pay rent. I refer specifically to the law as set out in the Section 82 of the Coronavirus Act 2020 and the guidance notes issues on Gov.UK:
"Commercial tenants who cannot pay their rent because of COVID-19 will be protected from eviction.

These measures will mean no business will automatically forfeit their lease and be forced out of their premises if they miss a payment up until 30 June.
There is the option for the government to extend this period if needed.
This is not a rental holiday. All commercial tenants will still be liable for the rent. Commercial tenants are protected from eviction if they are unable to pay rent."

We, unfortunately, have found ourselves in a position where we cannot afford to pay our rent and so we are writing to seek a 3-month rental payment holiday to help us through this difficult period. Of course, if things go back to normal before three months, we will review our finances but similarly if things carry on beyond the three months, we will look at any new guidance from the Government.

Please revert to us with confirmation that you accept our proposal of a 3-month rental payment holiday.

Yours sincerely

[COMPANY NAME]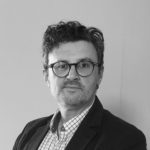 Howard Tilney
Legal Advisor