On 24 February 2022, most COVID-19 restrictions ended.
Employees with a positive COVID-19 test and close contacts who are not fully vaccinated are no longer required to self-isolate and do not have to notify their employer. However, they are still advised to stay at home and avoid contact with other people for at least five full days and continue to follow the guidance until they have received two negative test results on consecutive days.
Fully vaccinated close contacts and those aged under 18 are no longer required to test daily for seven days.
Self-isolation support payments have ended.
Until 24 March 2022, Statutory Sick Pay (SSP) will continue to be available to employees who self-isolate because they, or someone they live with, has COVID-19 symptoms and/or has tested positive for COVID-19.
The SSP rebate scheme for small businesses in relation to COVID-19 absences will stop accepting new claims on 24 March and the rebate cannot be claimed for absences after 17 March.
It would appear the government is allowing employers to adopt their own position on staff self-isolation but caution should be exercised as the self-isolation period still remains advisable.
Profit Box
Develop your people like your business depends on it
What most people don't know is that talent development doesn't have to be complicated, high risk or expensive. Once they integrate key development stages, the results can be remarkable. Empower your team. Lead your industry. We're your strategic learning partner, driving performance by moving skills forward.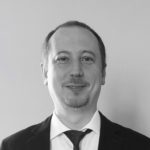 Kiril Moskovchuk
Legal Advisor