As reported in our Legal Update last week, the new rules on ADR were due to come in on 9 July 2015 in accordance with the Alternative Dispute Resolution for Consumer Disputes Regulations 2015.
However, those Regulations were recently amended and the implementation of the new Rules, in terms of business information requirements, has been pushed back to October.
In short, traders and consumers are being encouraged to use ADR to resolve their disputes as an alternative to going to court. Trading Standards are the body responsible for deciding who can become an ADR Provider for consumer disputes and for the ongoing auditing of those providers.
There is no obligation to go to ADR (unless you are a member of a trade association which requires you to do so) but you will have to make customers aware that it is available to them. Our Legal Rights Booklet will be updated to include details of ADR providers relevant to the Motor Trade and so this may be a simple way for you to meet the legal requirements of this new Regulation.
Regardless of the new rules, the legal team at Lawgistics will continue to deal with consumers on behalf of our clients and unlike an ADR provider, we are of course very firmly on your side and as always, will look to achieve the best result for you and your business.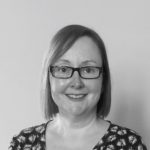 Nona Bowkis
Legal Advisor