Following our latest legal update Exploding the myths of ADR we have been contacted by Holly McAllister who oversees the ADR Service at The Motor Ombudsman.
She acknowledges that there are various myths surrounding ADR and that Lawgistics have been instrumental in correcting the same, even when the Local Trading Authorities get it wrong.
Holly makes it clear that their organisation, The Motor Ombudsman, has undergone significant change to ensure the impartiality of their service. Whilst they seek to keep businesses informed of their legal obligations, they cannot provide specific legal advice in an individual dispute.
This creates the situation that Lawgistics believes will put the dealer on the back foot and leave them acting alone.
By being a member of The Motor Ombudsman a dealer is essentially agreeing to use the Ombudsman ADR service (something that is not necessary if you are not a member).
By becoming a member of The Motor Ombudsman, because they are and have to be impartial, they cannot assist you with any dispute that arises. Indeed they will not be involved until the dealership provides a final response and then the individual work of the Ombudsman starts.
In dealing with the problem you will be left on your own. An independent Motor Ombudsman cannot advise or act for you.
It gets worse. The Motor Ombudsman's website is unclear to the binding nature of their Ombudsman's final decision, which was challenged on twitter and confirmed in a tweet, that their final decision is binding on the dealer although the consumer retains their right of appeal.
What are the implications of this?

This means that by subscribing to The Motor Ombudsman you get no specific help in a dispute with a consumer and their arbitrary decision, good or bad, commits you to a course of action upon which you have no appeal.
If you were not subject to The Motor Ombudsman's membership you would have the opportunity to present your case to the Court and have a right to appeal. The Court also provides a free mediation service in almost every case.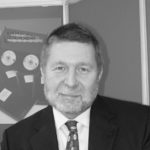 David Combes
In remeberance of David Combes 1948 – 2020