The government scheme to reimburse small companies for the cost of SSP has been reintroduced.
Up to two weeks' of SSP will be repaid in relation to absences which started on or after 21 December 2021, if the absent employee could not work because:
the employee had COVID-19
the employee had COVID-19 symptoms
someone the employee lived with had COVID-19 symptoms and the employee was self-isolating
the employee was self-isolating as notified by the NHS or the public health authorities of having been in contact with someone who had COVID-19
the employee was told to self-isolate before surgery
Notably, an employee returning to the UK and in mandatory quarantine will not qualify for SSP and so, no SSP may be claimed in relation to this employee if the quarantine was the sole reason for the absence from work.
To qualify for the reimbursement scheme, the employer must have a Pay As You Earn (PAYE) scheme in place which started on or before 30 November 2021 and had fewer than 250 employees on that date across all of its PAYE payroll schemes.
Applications for SSP reimbursement may be submitted online following this link:
https://www.gov.uk/guidance/claim-back-statutory-sick-pay-paid-to-your-employees-due-to-coronavirus-covid-19
Staying on the SSP subject, please be a reminded that the period of self-certification for any SSP claims is once again seven days.
HR Manager
So simple even a child could use it
HR Manager is designed to assist employers manage their legal obligations in relation to Employment Law, Human Resources, Health & Safety and Data Protection. Fully utilising HR Manager will demonstrate best practice, assist in the meeting of legal obligations and show due diligence.
This rule was restored following a period of temporary relaxation allowing employees to self-certify sickness for up to 28 days.
However, if an employee remains off sick and the ongoing incapacity began in the period from 10 December 2021 up to and including 26 January 2022, the temporary relaxation still applies and the absence can be self-certified for up to 28 days.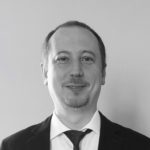 Kiril Moskovchuk
Legal Advisor