We have recently had enquiries regarding Statutory Sick Pay (SSP) with particular interest relating to employees who are self-isolating.
To qualify for SSP an employee must:
Earn an average of at least £120 per week.
Have been off sick for at least 4 days in a row, except when it is for self-isolation or shielding.
Inform their employer that they are ill before the deadline set in their employment contract or sickness policy.
Average earnings are calculated and based on the employee's earnings in the 8 weeks prior to their sickness. The current rate of SSP is £95.85 per week and can be paid for up to 28 weeks in a year.
SSP must be paid from the 4th day of sickness. The 3 preceding days are known as 'waiting days' and SSP is not payable during this time. However, SSP must be paid from the first day of absence if an employee is self-isolating because:
They have coronavirus.
They have coronavirus symptoms.
Someone in their household has coronavirus symptoms.
They've been advised to stay at home by their doctor because of an underlying health condition.
They've been told to self-isolate by a doctor or NHS 111.
They've been told to self-isolate by a government 'test and trace' service, because they've been in close contact with someone who tested positive ('NHS Test and Trace' in England, 'Test and Protect' in Scotland or 'Test, trace, protect' in Wales).
Employees will not be eligible for SSP if they are self-isolating after returning to the UK from holiday or business travel and cannot work from home unless the workplace policy states otherwise.
Some employers may decide to operate an enhanced contractual sick pay scheme, for example, by paying the employee during the 3 waiting days or paying above the current SSP rate. Details of sick pay entitlement should be included in any employment contract and/or workplace policy.
Lawgistics members can get advice from our Employment Law specialists.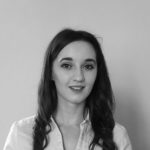 Katie Fitzjohn
Legal Advisor