It has been reported that an increasingly large number of people are told to self-isolate, most commonly instructed to do so by the NHS app. 'Pingdemic' is upon us, apparently.
HMRC clarified that it will not reject a claim for furlough grant where the reason for furlough claim was mandatory self-isolation, including when coming to the UK from an amber/red list countries.
It must be stressed though that this clarification only suggests a claim based on mandatory self-isolation will not be rejected. There is no obligation on the employee to put on furlough staff in self-isolation and other options may be considered. An SSP claim may be more suitable, for example.
Profit Box
Develop your people like your business depends on it
What most people don't know is that talent development doesn't have to be complicated, high risk or expensive. Once they integrate key development stages, the results can be remarkable. Empower your team. Lead your industry. We're your strategic learning partner, driving performance by moving skills forward.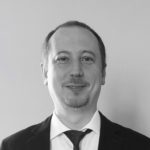 Kiril Moskovchuk
Legal Advisor