This is a timely reminder of DVLA rules that may not generally be known concerning the retention of cherished numbers.
You may be surprised to learn that you MUST renew your right to use your private (personalised) number every 10 years, if it has not been assigned to a vehicle. Where it was purchased before January 2015, you will have to renew it more often, depending on whether it is held on a Form V778 or Form V750. Owners should check this now.
The DVLA promise to send a reminder if the number is not in current use and it is about to expire, but owners should not rely on the DVLA to do this but check for themselves.
You can renew your entitlement to it for up to 10 years, and no charge is made.
Those who choose to renew on line can create a personalised account or use an existing account. 
A form V778 or V750 will have guidance notes about how to complete them, if you choose to renew by post.
If it has expired because it was obtained prior to 9th March 2015, you will have to pay a fresh fee to retain it.
Where the V778 or V750 expired on or after 1st May 2011, you will have only until 18th December 2019 to renew it or it will be LOST! The DVLA will not permit any exception to this rule!
The fee for renewal under these circumstances is based on a charge of £25 for each year it has expired – i.e. if the certificate expired three years ago, you will have to fork out £75!
If somehow you have lost your form V778 or V750, you can write to DVLA explaining how your homework was eaten by a crocodile. Provide proof of identity, the fee and photographs of you fighting off the crocodile and subject to acceptance of the necessary forms of proof, they will be nice to you.
Generally the DVLA try to be helpful and will usually deal with your request within three to four weeks if they are not swamped by such requests.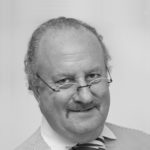 Philip Strickland
Legal Advisor