It is always worth being reminded that the Driving Other Cars (DoC) extension to the Motor Trader's insurance policy does not usually offer the same level of protection as the cover on the vehicles involved in the business.
You may be use to simply using one of the cars which you are selling for business. These vehicles will be covered comprehensively with social, domestic and pleasure cover as well as business use. However, on this occasion, you need to drop the kids off at the pool then go and visit a potential seller. The car you would normally take is about to be seen by a customer who is due in.
So, for convenience, you borrow a friend's car and tell them you have DoC cover in the event that anything happens. After taking the children swimming, you head over to the seller and are involved in an accident that is not only your fault, but also causes a lot of damage to the other driver's car and potential injury.
Firstly, your friend's car will only be covered on a third party basis, so you'll need to repair or replace that vehicle but potentially more serious, will be when your motor insurer gets wind of the fact that you were using your friend's car for work. Although they will still deal with any claim from the other driver and their passengers under the Road Traffic Act, they will be looking to you for payment of all damage, injury and solicitors' costs as the policy could be voided for using the vehicle for a purpose that was not covered, as business use is generally not included in the DoC.
Always make sure that you have the appropriate cover on any vehicle that you or your business use as it could be much more costly than you think.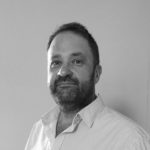 Darren Fletcher
Legal Advisor