I've had a few cases recently involving a vehicle being damaged while left with a garage, but the damage incurred was through no fault of the garage.
The questions arising from this type of situation are:
Who is responsible for keeping the property safe?
Who pays for the damage to be fixed?
The principle is that of Bailment. The owner of the property is the Bailor, and Bailment is the act of the Bailor delivering goods to another party, the Bailee, without a transfer of ownership. A vehicle being put into the garage for repairs is an obvious example, as is a hire vehicle being hired out.
Unless there is a contractual term that makes the Bailee responsible for insuring or replacing the vehicle, then they do not owe a duty if the goods are damaged as a result of something occurring that is not due to negligence from the Bailee.
In other words, if your vehicle is left with the garage for repairs and an arsonist decides to go on the rampage there, or Storm Dudley decides to pay a visit and rips the roof off of your caravan, the garage does not owe a duty to repair or replace it.
Connected Car Finance
Ready to take the connected approach?
We're here to ensure all used car dealerships deliver a better car finance experience for their customers. With over 4,000 approved dealer partners we ensure you are properly supported and connected with a range of flexible finance options, allowing you to lend and your customers to buy in complete confidence.
If you are the Bailor, the owner, it is important to have the requisite insurance to cover you in the above or similar scenarios.
It is down to the Bailor to check the insurance position with the Bailee if they have any concerns.
If you are the Bailee, the garage owner, you may wish to make it clear in the terms and conditions that your insurance will not cover any damage sustained due to events out of your control. Obviously, you are responsible for any damage caused as a result of your negligence.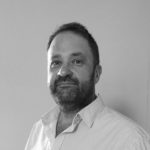 Darren Fletcher
Legal Advisor