Our member sold a Jaguar, and more than 12 months later, the new owner discovered the car was HPI "stolen" when he came to part exchange it. This was not the case at the point of sale. The car had been reported as stolen by the previous owner some months after his wife had sold it during their particularly acrimonious divorce.
His wife presumably considered it her property, although for divorce purposes a car is usually a matrimonial asset and divorcing couples are advised to agree between them what will become of their vehicle(s).
Unfortunately, this is not the first time we have been asked for advice where our member has become unwittingly involved, having purchased a vehicle from one half of a divorcing couple without the other knowing about it.
West Yorkshire Police provide clear advice in this eventuality:
I'm having a dispute with an ex-partner or spouse about who owns the car
Whether a person is the owner of a vehicle is a question for a court to decide.
Facts to consider are:
the way the person treats or uses the vehicle
whether they have insurance for it
whether they've spent money on its purchase and upkeep

A registration document (V5) is not proof of ownership. The DVLA make a point of saying that the person named on the V5 is not necessarily the owner. They are considered responsible for the vehicle by the police and DVLA, but the owner is the person who paid for the car, or to whom it was given as a gift.
Cars used by married couples are usually considered joint-owned.

Theft
It's an offence for a person to dishonestly take property belonging to someone else with the intention of permanently depriving them of it.
It's not considered dishonest if a person has a genuine belief that:
they have a legal right to the property
the other person would consent if they knew of the taking and the circumstances of it
the owner couldn't be traced by taking what a court would consider reasonable steps

The vast majority of cases are not theft. They are civil disputes and for this reason we would initially recommend speaking to a solicitor or Citizens Advice. If they recommend reporting the matter to us, please call our non-emergency number 101.
Involution
STAFF UNIFORM | PROMOTIONAL WEAR | MERCHANDISE | BUSINESS GIFTS
Leading experts in print, promotional clothing, staff uniforms, branded merchandise and PPE. Involution is your brand partner for promotional marketing and workwear, a one-stop-shop for your branded marketing needs for any business size and industry.

Getting a car returned to you
If you're the legal owner of the vehicle and your ex-partner or spouse has it, you can either:
require its return and seek a court order to this effect, or
sue them for its cost; you'll need to seek legal advice from a solicitor to do this
Given the above advice, it is somewhat surprising that in our member's case, the police considered the car stolen following the husband's report and the car was marked as such by HPI. The police confirmed to our member they "had no interest" in the car, but conflictingly HPI claimed there to be an ongoing investigation, so would not remove the HPI. It is extremely frustrating when administration goes wrong but unfortunately, it does happen.
We believe the marker should be removed and the husband should be speaking to his divorce lawyer about a remedy in the financial settlement.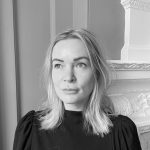 Polly Davies
Legal Advisor