The issue concerning the warranting of classic cars must be viewed against a background of basic protection for the consumer as enshrined in the Consumer Rights Act 2015 (CRA 2015) and associated legislation.
However, the kind of car for sale must dictate exactly how and where the CRA 2015 might apply, if at all.
The term "classic" may refer to anything from a Russian Trabant (a true classic mistake), through to a Morris Minor, an "E" Type Jaguar, or a 1980s Escort. The term is loose and is often misused, suggesting sometimes a rarity value arising from only the fact that all of the others have rotted away.
If a dealer trades openly as a "Specialist in Classic Cars", they are unlikely to attract an individual looking for a Fiat Punto. Their customer will be the person looking for that rare beast they have always coveted and read about. The customer is likely to be more knowledgeable, and thus is contemplated in an existing and amended legislation, which suggests a degree of knowledge may be assumed in a reasonable person purchasing the pool in which they swim.
It follows that a person buying a classic car of a certain kind, is likely also to know of its weaknesses as well as its reputation. For instance, a person buying an aged Porsche 911 will know that the engine can suffer bore scoring and smoking which are expensive problems to put right. Rolls Royce of 1970s vintage can have catastrophically expensive suspension issues, the cost of correcting often exceeding the value of the car.
The question of originality (a quality often encapsulated in the well-worn description "all matching numbers", cannot and should not be taken to mean that every part of the car for sale is that which was fitted on the day the car left the factory. BMC (British Motor Corporation) who made the Morris Minor, offered an exchange engine service where the original engine of any Morris could be sent back to the factory for reconditioning, to be replaced by a "Gold Seal Replacement Short Engine", a reconditioned engine from another car, which was distinguished from the original equipment by being painted gold instead of green. There was never any doubt that a car with a gold seal engine was anything other than original, provided the engine size was the same. (This service was offered because it was thought likely that average use would result in the original engine wearing out in 60,000 miles! The modern car possibly requires just three services in that time and is likely not to need an engine overhaul for 200,000 miles).
Profit Box
Develop your people like your business depends on it
What most people don't know is that talent development doesn't have to be complicated, high risk or expensive. Once they integrate key development stages, the results can be remarkable. Empower your team. Lead your industry. We're your strategic learning partner, driving performance by moving skills forward.
In the case of Brewer-v-Mann 2012 (in which I was involved for the Defendant), a case that had to consider the extent and authenticity of both originality and description, a precedent was set in the Court of Appeal, where it not only restated an earlier judgment on provenance, but added a requirement for a prospective purchaser to be on notice that it was up to the purchaser to be sure about history and specification. It made clear that where a prospective purchaser needed to reassure themselves, it was up to them to enquire, not up to the seller to expand the description.
In short, the buyer of a classic ought reasonably to educate themselves about the specification, foibles, and design features of the chosen purchase before committing.
A wise dealer in classic cars should, if they really wish to cover the risk of selling to an uninformed buyer, point out limitations of the original design. For instance, cars that have brakes operated by cables (Austin A30, pre-war Riley) need a longer distance in which to stop. Some require maintenance after every journey (Edwardian and Veteran cars must be oiled daily). The dealer might ask the purchaser to sign to say they have been informed of the risks relating to reliability, safety, suitability, and is purchasing with their eyes open.
Prior to a sale, it is imperative that a thorough inspection of the safety critical components such as drag links, suspension mountings, ball joints, and other features is undertaken and recorded. Hidden cracks are a hidden trap.
All of this boils down to these following basics:
Selling a classic is still covered by the CRA 2015.
In describing a classic, it is wise to be clear, open and honest about its foibles, weaknesses and what you are going to warrant and what you will not. (It is legitimate when selling a specialised car to exclude certain parts from the warranty when advertising)
It is wrong to sell an Austin Healey as having been driven in the Monte Carlo Rally by Pat Moss, when it was only ever owned and driven by a vicar from Nuneaton.
If selling a car as a "Collectors Car", it is possible to make a customer sign to say they are buying a collectors car, a true antique, not suitable to be driven on the road or over long distances if that is the case.
Any history given with the car must be authentic and not invented, including all its service history, restoration records, etc.
By ensuring the customer's expectations are not elevated beyond that which is possible, i.e. "Oh yes, sir – this little whizzer will go twice round the world and only use a gallon of petrol!" liability can be limited under the CRA 2015 and thus under warranty.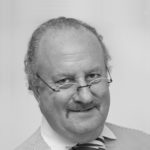 Philip Strickland
Legal Advisor