We are seeing more cases where sales between traders are falling through, resulting in our clients being thousands of pounds out of pocket and without a vehicle.
How does this happen?
Typically, our client agrees to purchase a vehicle from another trader at an agreed price. Payment is made and a delivery or collection date is agreed between the parties. However, on the date of delivery or collection, there is no vehicle in sight. The selling trader apologises and promises the vehicle will be available for delivery or collection on another date.
Several weeks later, despite these promises, our client is still without the vehicle.
In these circumstances, our client as the buyer, will be covered under Sections 27-29 of the Sale of Goods Act 1979 ("SOGA"):
Section 27 of the SOGA provides that it is the seller's duty to deliver the goods, and for the buyer to accept and pay for them.
Section 28 of the SOGA provides that the delivery of the goods and payment of the price are concurrent conditions, meaning that the seller must be ready to give possession of the goods to the buyer in exchange for the price.
Section 29 of the SOGA provides that the seller is bound to send the goods to the buyer, within a reasonable time.
If the seller does not comply with the above requirements, the seller will be in breach of contract, entitling the buyer to receive a full refund.
Connected Car Finance
Ready to take the connected approach?
We're here to ensure all used car dealerships deliver a better car finance experience for their customers. With over 4,000 approved dealer partners we ensure you are properly supported and connected with a range of flexible finance options, allowing you to lend and your customers to buy in complete confidence.
Should you find yourself in this type of situation, Lawgistics Ltd can assist by corresponding with the seller, advising you on how to proceed and, if necessary, advising on how to issue a court claim.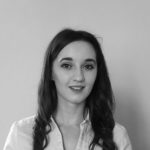 Katie Fitzjohn
Legal Advisor