In a perfect world, car dealers want their showrooms to be full of stock, with significant numbers of prospective buyers milling around, sitting in cars, test driving, chatting to sales-staff and then driving off in them happy with their new purchase.
But today is not the perfect world and won't be for some time. A number of clients are wishing to deliver cars to customers at their home (self-isolating permitting!).
As this could be considered running an organised distance selling scheme, customers could have the right to cancel the contract for UP TO A YEAR after delivery if they are not advised of the right to cancel the contract.
Car dealers can also be prosecuted by Trading Standards.
Where a consumer (not a business buyer) has a car delivered to them and where they have not visited the showroom beforehand, we suggest the following is given to consumers either separately (in person at handover) as well as in your terms and conditions online. Ideally, you should retain a copy of this clause with their signature signalling that they have received the notice – to ensure that they know they have the right to cancel.
Do note that the mile limit and fee per mile travelled over that limit is for each dealer to decide and this example is indicative only. You cannot, though, allow for a 20 mile limit and £20 per mile driven over that amount!
.
TEMPLATE
Cancellation under the Distance Selling Regulations
Ordinarily we do not run an organised distance selling scheme.

However, due to the coronavirus outbreak we need to support our valued customers by delivering your vehicle to your home.

If you have ordered and taken delivery of your vehicle without visiting our showroom and you are not buying the car in the course of your trade or business, the following cancellation clause applies:
You have 14 days to get to know your new vehicle and to make sure it suits you. If you change your mind just let us know in writing by post [insert address] or in email to [insert email address] and to reach us by 6pm on the 14th day following delivery and we will come and collect the vehicle for a refund.
We cannot accept a return of the car if it has been damaged, modified or altered from the condition it was delivered in.
An excess mileage charge of £1 per mile for any mileage over 150 miles in those 14 days will apply. If you do change your mind you cannot use the car once you have notified us – but you must still tax and insure the vehicle until it is collected.
This cancellation (change of mind) clause does not affect any separate rights given to you in The Consumer Rights Act 2015 or the Sale of Goods Act 1979 (as amended).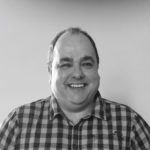 Jason Williams
Legal Advisor