It is a common misconception that when conducting a business to business sale, the trader purchaser has no protection in law and the trader seller, therefore, expects no comebacks.
Whilst it is correct a trader will not be protected under the Consumer Rights Act 2015 as this legislation is reserved for consumers only, traders are offered protection under the Sale of Goods Act 1979 (SOGA) and the Misrepresentation Act 1967.
The SOGA implies identical terms to the Consumer Rights Act 2015 as regards goods required to be of satisfactory quality, fit for purpose and as described. Therefore, it is critical that like any other vehicle you sell, you ensure to exercise due diligence when preparing the vehicle for sale. We recommend as a minimum, you carry out a pre-delivery inspection and place the vehicle through a new MOT if it expires within six months or less from the date of sale.
Unlike the Consumer Rights Act 2015, the SOGA does not provide a 30-days short-term right to reject. Section 35 of the SOGA provides rules regarding acceptance of goods and stipulates the goods are deemed to have been accepted if, after a lapse of a reasonable time, the purchaser retains the goods without intimating to the seller that they have rejected them. A "reasonable time" is a question of fact, to be determined based on the facts and evidence of each individual claim.
Traders are also offered protection under the Misrepresentation Act 1967.
There are three types of misrepresentation: fraudulent, negligent and innocent misrepresentation.
To be entitled to claim misrepresentation, the following requirements must be fulfilled:
an untrue statement of fact must be made by Party A
the untrue statement must have induced Party B to enter into the contract
Party B suffered a loss as a direct effect of the untrue statement
Examples of misrepresentation typically arise when a vehicle is advertised as having one former keeper, but in fact, has had more than one or where a vehicle is advertised as having a full service history but it actually has no service history.
The remedy for a misrepresentation claim depends on the type of misrepresentation being claimed. However, they are typically:
rescission of contract and/or
damages for breach of contract
If you find yourselves on the receiving end of a business to business complaint, Lawgistics are only a phone call away on 01480 455500.
Profit Box
Develop your people like your business depends on it
What most people don't know is that talent development doesn't have to be complicated, high risk or expensive. Once they integrate key development stages, the results can be remarkable. Empower your team. Lead your industry. We're your strategic learning partner, driving performance by moving skills forward.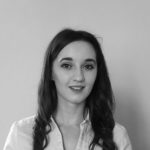 Katie Fitzjohn
Legal Advisor