There was success in court last month when the judge determined that misrepresentation was not proven by the Claimant.
The case involved an eight-year-old vehicle sold in 2017 for around £6000 with the odometer reading 102,000 at the point of sale. No mileage anomaly was unearthed by an Experian check and our member's invoice stated, "We have been unable to confirm the mileage shown on this odometer and therefore it must be taken as incorrect."
The car had passed an MOT with no advisories on the day before sale and was in good and satisfactory condition.
In early 2018, with the odometer reading 120,000, the Claimant had the vehicle fully serviced with the fuel and filter and the EGR valve changed. No faults were identified and no concerns raised.
The following month, the vehicle passed an MOT with no advisories.
Later in 2018, the Claimant took the car to a third party mechanic and following that, they took it to a main dealer who carried out considerable repair work to the tune of £2700. Nonetheless, the vehicle failed shortly afterwards, and the main dealer instructed their insurers who carried out an investigation and a mileage discrepancy in the MOT history came to light.
The Claimant issued proceedings against our member for the full cost of the vehicle and the cost of the repairs by the main dealer for misrepresentation.
The Claimant was offered a settlement based on the value of the vehicle at the point of sale with the higher mileage which the Claimant turned down, a decision they presumably now regret. The judge highlighted the presence of the disclaimer on the sales invoice in relation to the odometer and the checks the Defendant undertook prior to sale. The Claimant did not, until the final hearing, claim the Defendant made any specific representation about the mileage. The judge would have expected to have seen references to specific statements made about the mileage by the Defendant to induce the Claimant to purchase in pleadings or the Claimant's witness statement but there were none. As such, the judge decided he could not accept the oral evidence given by the Claimant under cross examination and the case was dismissed.
Our member was asked if they wished to claim lost earnings of a maximum of £95 and/or reasonable travel expenses which they graciously declined to do.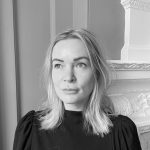 Polly Davies
Legal Advisor