We had a client who believed they had an agreement with a main dealer to take a part exchange off the main dealer's hands as it was not the kind of vehicle they would normally sell.
Our client agreed to underwrite and gave an undertaking to purchase the vehicle if the sale went through and if the vehicle was taken in part exchange. This was agreed with the main dealer's sales manager.
In December 2020, the main dealer's general sales manager confirmed the vehicle was in and available for purchase. This was also confirmed by the main dealer's new car sales manager. The main dealer stated permission had to be obtained from their head office and, a day or so later, the head office issued an invoice from accounts by email with the main dealer's business manager also copied in. Our client paid £1 to ensure the account details were correct and prepared to visit the following day to collect the car.
However, prior to collection, our client received a brief email stating it wasn't company policy for the main dealer to sell to traders and they had sent the vehicle to auction instead. Understandably, our client was not happy as he had a buyer ready to go and a guaranteed profit from the sale.
As the letter before action sent to the main dealer produced no joy, legal proceedings were inevitable, and the case was heard last month.
The Defendant's argument against this claim was there had been a policy in place since 2016 not to sell part exchange vehicles to traders and that all such vehicles were to be sold at auction. This seems to have been a revelation to the various managers there, none of whom questioned the sale!
Impression Communications Ltd
Putting the motive in automotive
Impression works with businesses across the automotive aftermarket supply chain such as parts suppliers, warehouse distributors, motor factors and independent garages. Covering all aspects of automotive aftermarket marketing, including social media, event management, customer newsletters and PR, Impression is able to quickly establish itself within a client's business and work towards their objectives.
At the hearing, the Defendant's counsel sought to argue there was no contract in place and neither was there any evidence of loss. The Claimant explained his claim well under cross-examination and the Defendant's employee was inconsistent in their account. The judge considered the evidence, found in favour of the Claimant, and awarded him the full amount of his claim plus interest and his costs.
Undertakings are not contracts as they are dependent on various factors but when a sale gets as far as this one did and the plug is then pulled, the courts can find in favour of the aggrieved purchaser and award damages.
Lawgistics are here to review such scenarios and provide you with a realistic assessment of the prospects of success of legal action.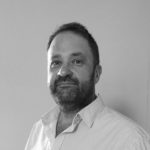 Darren Fletcher
Legal Advisor