A claim against one of our members was dismissed this week in the County Court as the Claimant failed to demonstrate a fault at the point of sale. 
The matter involved the sale of a six-year-old Mercedes Sprinter of 128,000 miles and the Claimant instigated proceedings against our member for the cost of 'putting it right'. 
The Claimant was using the van in the course of his business carrying out ex-pat removals to Europe and was not a consumer. He turned down an offer of a refund put forward by our member as a goodwill gesture and instead sought recompense through the County Court for an unqualified amount for fixing faults he claimed the van had.
The District Judge found the claim did not 'get out of the starting blocks'. The Claimant had purchased a second-hand van with substantial mileage and the claim was not supported by the evidence the Judge needed to make the findings the Claimant wanted him to. The claim was dismissed.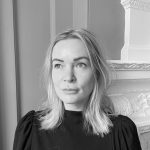 Polly Davies
Legal Advisor