From 1 June 2022 to 1 June 2024, a new pilot scheme is being introduced in certain courts for claims allocated to the small claims track.
The pilot scheme is intended to aid in clearing the courts' backlog of cases.
The Small Claims Paper Determination Pilot Scheme will allow the court to determine a small claim (claims under £10,000) without a hearing and without all parties agreeing for the claim to be determined without a hearing. Essentially, the right to a trial is removed, and the claim can be determined without either party having their day in court.
The pilot scheme will only apply to new claims issued after 1 June 2022. Existing small claims will not be subject to the pilot scheme.
The pilot scheme is to apply at the following County Courts:
Bedford
Luton
Guildford
Staines
Cardiff
Manchester
The above courts, while using the pilot scheme, will be entitled to exercise their judicial discretion to establish whether or not a claim is suitable for determination without a hearing.
The types of claims likely to be held without a hearing include claims of £1,000 or less that are straightforward claims with no significant factual dispute.
Connected Car Finance
Ready to take the connected approach?
We're here to ensure all used car dealerships deliver a better car finance experience for their customers. With over 4,000 approved dealer partners we ensure you are properly supported and connected with a range of flexible finance options, allowing you to lend and your customers to buy in complete confidence.
If a claim is determined without a hearing, each party will receive a note of reasons, including the reasons why the claim was considered suitable for determination without a hearing.
A determination without a hearing cannot be set aside pursuant to rule 27.11 but parties can seek permission to appeal pursuant to rule 52.3.
If you receive or issue a court claim which is subject to the pilot scheme, preparation of your claim or defence and statements will be crucial.
If you require our assistance with any court proceedings, not just claims subject to the upcoming pilot scheme, it is imperative we receive sufficient information and your detailed instructions in a timely manner to be able to assist.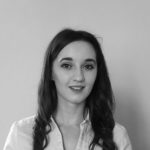 Katie Fitzjohn
Legal Advisor