In the motor trade, a trader may sell a vehicle on behalf of another trader or a consumer. This is known as "Sale or Return" (SOR). Often, a commission or percentage is received by the vendor in return for selling the vehicle on behalf of the other trader/consumer.
The first step is to make sure the seller has title over the vehicle. Always have a HPI check undertaken, as the car may be subject to finance! If the vehicle is being sold on behalf of a deceased person, ensure the vendor has the authority to do so. Are they an executor for the deceased? 
Should title of the vehicle be satisfactory, the next step is to ensure an agreement is put in place. It is absolutely essential to secure the agreement, have paperwork in order and all terms are clear.
Remember, if you do participate in selling a car on behalf of another party, you will also be jointly and severely liable for any misdescription when selling on the vehicle from your forecourt. If the consumer was to misdescribe the vehicle which you have agreed to sell on their behalf, you could find yourself culpable. The consumer, not being in the motor trade or business, would evade any blame. 
For any customer looking to purchase a vehicle which is subject to a Sale or Return basis, this can be confusing. The customer will be under the impression that you, as the trader, are selling the vehicle to them. In fairness to the customer, you are likely to advertise the vehicle, provide a warranty and undertake the test drive following their inspection of the car at your premises. Subsequently, the customer will often come back to you if anything arises with the vehicle following purchase. Therefore, you must ensure the SOR agreement is clear on any terms and that you are indemnified by the seller should any issues develop with the vehicle post purchase.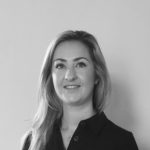 Roxanne Bradley
Legal Advisor