A director of a business consultancy company 'Insights' was convicted of a charge of careless driving, banned for driving for 12 months and fined £2,000 after being found not guilty of causing death by dangerous driving involving use of a hands free phone. 
The businesswoman was driving at 40mph in a 60mph limit but collided with a car on the opposite side of the road. 
The prosecution claimed the telephone call distracted her enough to justify a charge of death by dangerous driving. 
Clearly the best advice would be to switch off mobile phones before driving or let messages go to voicemail and pick them up when safely parked with engine off.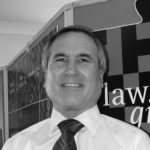 Dennis Chapman
In remembrance of Dennis Chapman 1951 -2015