Quite a few car dealers see unaccompanied test drives as the way to go in the present circumstances.
It will be prudent to take these simple steps before letting your customer go on a solo test drive.
Do check that your insurance covers unaccompanied test drives

Do ask the insurance company which driver documents it requires

Ask the driver for driving licence, two utility bills, bank or credit card statements and any others documentation your insurance company may require. Take copies

Ask the driver for permission to check driving licence information and note consent. Take the driver's National Insurance number. Then go to http://www.gov.uk/view-driving-licence to check driving record and any points on the licence

Explain controls of the vehicle

Explain what the driver's liability for any parking charges, speeding fines and so on or in case of an accident

Show permitted route on the map and agree any passengers

Confirm the customer feels comfortable about driving the car

Take a risk-based approach. If any issues of concern are raised, for example, points on the driving licence or questionable documentation, check with your insurer. Consider refusing the test-drive to a high-risk driver or asking for a (security) payment

Make the record of the time the test drive started and ended
If you do not have any documentation to help collect thr data above, we suggest looking at our Test Drive Agreements which can be used alongside driving licence checks so you know who exactly is in your car and importantly, who was driving your car at the time of an offence which may have been committed 3 months before the fine turns up in the post. You should keep the paperwork and a copy of the driving licence for 6 months as in most cases, fines and penalties have to be issued within 6 months of the offence.
Our test drive agreements are available to buy as NCR pads on Amazon and Ebay.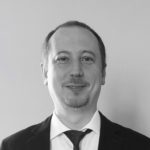 Kiril Moskovchuk
Legal Advisor