"Yes" is the answer to that question, say certain analysts of latest confused.com motor insurance price index. 
They say that it is due to the reforms to whiplash claims in 2013 that, for the first time since 2009, the average comprehensive policy has fallen below £600.  Apparently, the last year has seen an average reduction by 19% in the cost of premiums.  My insurance policy went up, simply because I moved house, so I feel particularly aggrieved to be writing this article!
The 2013 reforms included slashing the fixed legal fees of low cost Road Traffic related injuries from £1200 to just £500. Unless you are a member of Lawgistics, £500 doesn't give you much legal assistance whatsoever.
Future reforms may see the introduction of independent Whiplash Panels and the increasing of the current £1000 limit on Small Claims for Personal Injury matters. The latter will mean that each party will have to meet their own legal fees even if they win – for those claims that fall under any revised limit. Presently, insurers are reluctant to fight too many personal injury claims of marginally over £1000 because they have to pay all of the legal costs of a successful claimant. It is therefore more cost effective to settle all bar the most spurious of such claims as the price of losing in court far outweighs the actual amount of that claim.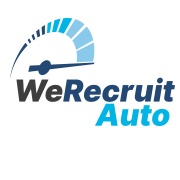 WeRecruit Auto Ltd
Permanent Automotive Recruitment from an experienced and trustworthy recruitment partner.
We cover roles within all departments and sectors of the Automotive industry, and are here to listen to your specific needs and find the most suitable candidates to fit your business.