As predicted, we are now starting to see claim companies pop up to deal with 'mis-selling' of PCP and Gap Insurance.
The deadline for PPI claims is now less than a year away and so we can only imagine the publicity which will accompany this latest wave of compensation culture and invite people to make claims.
As we know, these sort of claims generally end up with the Financial Ombudsman Service (FOS) whose decisions can be random to say the least. The problem once a claim gets to FOS is that they don't necessarily follow the law and can basically make any decision they feel is just.
To give yourself the best chance of defending these claims when they start coming is to make sure your paperwork is in good order as without customer signatures in right place as proof everything was properly explained to a customer, you could struggle to defend your case.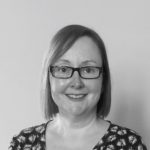 Nona Bowkis
Legal Advisor