Many small businesses have Business Interruption insurance.
A successful claim will compensate you for any shortfall in profits and any increase in running costs in the event of the business not being able to trade due to an unexpected event such as a fire, storm or flood or the breakdown of essential equipment. You can also insure against a supplier being interrupted which affects you.
The reason that Business Interruption insurance came to prominence this year however was that some policies had cover for disruption caused by infectious/notifiable diseases, known as 'disease clauses', and some insurers refused to pay out on the terms of those policies.
Therefore, in a bid to clarify whether insurers should or should not pay out under the policy the Financial Conduct Authority (FCA) issued a statement in May to advise that they were issuing a test case in the High Court.
It is worth pointing out that every policy is different, and the test case will not determine every case, the FCA said at the time:
"The range of wordings and types of coverage are sufficiently broad in the Business Interruption market that it is difficult to determine at a general level the degree to which any one individual customer may be able to claim."
Their Particulars of Claim included 19 different samples of policy wordings that crop up regularly to allow the Court to determine a broad range of scenarios. The insurers position is summed up as being that this type of insurance was never designed to cover this particular scenario which affected everyone, but was rather for local outbreaks such as legionnaires etc.
The first case was heard in the High Court and the Judgment delivered on 15 September. However, due to the importance of the case, and the necessity to have a definitive outcome that could not be revisited at a later stage the FCA immediately appealed the decision on a leapfrog basis. The High Court agreed that it should skip the Court of Appeal and head straight to the Supreme Court, unfortunately no longer adorned by Brenda's Brooches.
The Case was heard for 4 days in front of 5 Supreme Court Judges via Videolink from 16 November and we now have the Judgment dated 15 January 2021.
It would be a dry old article, and you would probably still be reading this tomorrow if I dealt with every scenario, but the main point to take away is that the Supreme Court have ruled in favour of the FCA, Business Interruption Insurance should cover any downturn due to Covid, subject to the terms and conditions of the policy relating to quantum.
So if you have a disease clause in your Business Interruption insurance that may have covered you, speak to your broker immediately as in most scenarios the insurers will need to compensate you.
As the Supreme Court have reached this Judgment the insurers cannot appeal any higher so payments should be made swiftly, subject to scrutiny of any claim made.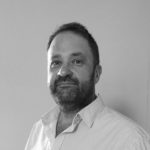 Darren Fletcher
Legal Advisor