Most employers are required by law to insure against liability for injury or industrial disease to their employees arising from their employment.
Employers are responsible for the health and safety of their employees while they are at work.
If employees are injured at work then they may claim compensation from you if you are considered to be responsible.
The Employers' Liability (Compulsory Insurance) Act 1969 ensures that you have the minimum level of insurance cover against possible claims.
Any injuries relating to motor accidents that occur while your employees are working for you may be covered separately under relevant motor insurance policies that apply.
Public liability insurance (PLI) is different and covers any claims made against you by members of the public or other businesses.
PLI is generally voluntary but highly recommended, whereas employers liability insurance (ELI) is compulsory and you can be fined if you do not hold suitable insurance cover, which complies with the law.
You must have ELI for at least £5 million but in practice most insurers offer cover of at least £10 million.
You must display a copy of your certificate of insurance where employees can easily read it.
From October 2008 you may display your certificate electronically.

You may be exempt from the need to have ELI under certain circumstances (see section 3(1)(a) and section 3(1)(b) of the 1969 Act, and Schedule 2 to the 1998 Regulations).
This might include family businesses if all the employees are closely related but this does not include limited companies.
Companies employing only their owner where that employee also owns 50% or more of the issued share capital in the company are also exempt.
You must have ELI for people employed under a contract of service or apprenticeship. This contract can be spoken, written or implied.
If you have any doubts as to your obligations under the 1969 Act and or the relevant 1998 Regulations, then you should seek legal advice.
It is strongly advised that you keep a full and comprehensive record of ELI cover, year on year, for the duration of the business and beyond. This is because some diseases can appear decades after exposure to their cause.
Employers that fail to hold suitable insurance cover/details risk having to meet such claims directly.
The Health and Safety Executive (HSE) enforce the law on ELI.
HSE inspectors can and do check that you have ELI with an approved insurer for the minimum cover.
You can be fined up to £2500 for any day, which you are without suitable insurance.
If you fail to display the certificate of insurance or refuse to make it available to HSE inspectors when asked to do so, then you can be fined up to £1000.
For further advice concerning ELI please speak with Lawgistics.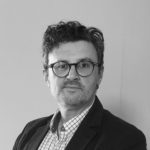 Howard Tilney
Legal Advisor