What checks do you carry out before you allow a potential customer to take a vehicle for a spin?
We have heard some horror stories, a £30k shiny Range Rover ends up in a ditch driven by an unaccompanied potential customer or even the vehicle never being returned…
It may seem obvious to some, but simple checks such as checking if the potential client actually have a license is a must!
– Ensure you have sufficient paperwork with all the necessary T's & C's
The paperwork should at least contain terms relating to any damage caused will be the liability of the driver, confirming they have been shown how to operate the vehicle and confirming they hold a valid license.
– Check with your insurers you have sufficient insurance for test drives and if they require any further checks – you don't want them trying to wriggle out of a claim due to a loop hole!
– Check the driving licence, take a photocopy. Two forms of ID is always better than one.
– Accompany the potential client on the test drive
– Take sufficient time to ensure the controls of the vehicle are explained
Whilst it may seem additional paperwork and time, in the event a test drive doesn't go to plan, you have everything in place to cover yourself.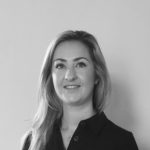 Roxanne Bradley
Legal Advisor