In a word, fraud!
Typically an email is sent asking one to set up a payment to a new account or to amend existing account details. Sometimes these requests come out of the blue but they often come from existing contacts, such as a builder or solicitor.
Emails, text messages and telephone numbers can be spoofed, so they are made to look genuine. In the case of emails, they can be sent from a genuine email account, which has been hacked. So when one is asked to make a payment to a new account, the account belongs to the fraudster, and the money never arrives with the genuine person or business.
What can be done to avoid this scam?
Always confirm any instructions to make payment to a new account or change existing account details directly with the person or business requesting he change.
DO NOT reply to the message or use the contact details included in it, until you have checked its authenticity. Check the request a different way. Use the contact details already available and known to be from a legitimate source. Otherwise, contact the person or business directly via publically available details, e.g. Published or on a website.
Be safe out there!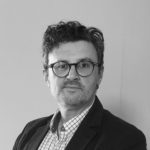 Howard Tilney
Legal Advisor