Lawgistics delivered a keynote speech in the Trade & Press area of the recent British Motor Show. The show was incredible with much credit and congratulations going to Andy Entwistle, who masterminded the event. The main sponsor was Cinch but, alas, there was no sign of Rylan or any of the Spurs players they sponsor.
Our presentation covered current issues that traders should be aware of in an ever increasing litigious climate.
We covered: commission, emissions, fake bailiff scams, general ambulance chasing, and distance sales.
By way of a summary, below are some of the key points:
Commission
We are currently receiving a high volume of letters from our dealers from a couple of claims management companies (some might say "ambulance chasers") sent on behalf of consumers looking for compensation for the commission charged when they took out a finance deal. We all know the Financial Conduct Authority (FCA) is continually looking at the motor trade and how they treat consumers. These claims management companies are trying to make a meal of commissions by firstly arguing the customer did not know about the commissions, and secondly, by arguing that it created an unfair relationship. Fortunately, our dealers were able to provide key facts type documentation to evidence the consumers were advised about commission and so far, we have been able to argue there is no breach of the FCA regulations. Despite the number of claims, our arguments have meant that none of the dealers we represent, have paid out a single penny.
Emissions
We are starting to see several claims against our clients in relation to the emissions scandal. This is mainly affecting our franchise clients as claims management companies again look for compensation for consumers. Different manufacturers are taking various approaches in how they support their dealer networks. Our current view is if evidence of anything untoward is found in regard to emissions, these issues will ultimately be passed up to the manufacturer. We will, of course, continue to support our franchise clients and keep a sharp eye on the legal emissions landscape.
Bailiff scams
These particular scams have reared their ugly heads again. A dealer made a call to our legal helpline after receiving a visit from a bailiff who was collecting a Court Court Judgment (CCJ) on behalf of an advertising company. Our client was told the matter had gone to court and they now owed in the region of £4000. The bailiff advised our client to call the court to check and said if our client paid £2000 now, then they would not attend to enforce payment later that day for the whole amount. Our dealer called the court on the 01604 number given to them by the bailiff and was told everything checked out and payment could be made. Sensing something was not quite right, the dealer called our legal helpline and we, having heard of the same scenario before, advised it was almost certainly a scam. We gave the client the real number for the court, also a 01604 number and as expected, the court knew nothing of the CCJ. In the meantime, our client had sent over the paperwork which the bailiff had given him. It had the court logo displayed and, to the untrained eye, looked genuine. However, there were certain giveaway clues that led us to rightly conclude the documentation was indeed the work of a scammer. It was a good attempt at a scam and one which people could easily fall for especially with the threat of bailiffs turning up at the premises creating a sense of urgency.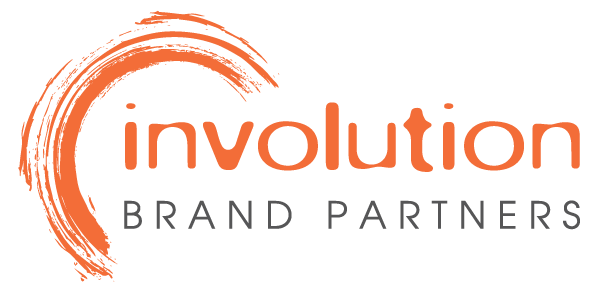 Involution
STAFF UNIFORM | PROMOTIONAL WEAR | MERCHANDISE | BUSINESS GIFTS
Leading experts in print, promotional clothing, staff uniforms, branded merchandise and PPE. Involution is your brand partner for promotional marketing and workwear, a one-stop-shop for your branded marketing needs for any business size and industry.
Distance sales
Fortunately, most of our dealers used our free distance selling template over the lockdowns to ensure a 14-days cut off period for consumers to return cars for no reason in particular. One dealer who didn't is now facing having to give a full refund after six months as the consumer is not happy with the vehicle. If the dealer had given the correct paperwork then:
a) the return period would have been restricted to 14 days. By not giving the paperwork, the return option is extended by a year.
b) they would have been able to make a deduction for mileage at £1 per mile or whatever reasonable amount the paperwork states.
c) they would not have to be arguing over who returns the vehicle as Lawgistics' paperwork firmly puts the onus on the consumer to make and pay for any return.
In short, anyone who makes a distance sale (generally where money, including a deposit, is handed over before the consumer sets eyes on the vehicle) must make sure they issue the correct paperwork, not only as it is a legal requirement but to protect themselves from expensive refunds up to a year after the sale.
GDPR
A GDPR breach can easily happen without proper procedures in place. We had a recent case whereby our client was unable to provide evidence the consumer had consented to their details being passed on to a third party. Our client apologised to the consumer and their personal data was deleted. The consumer, encouraged by a claims management company, made a complaint to the Information Commissioner's Office (ICO) who police data breaches. The ICO's conclusion was there had been a breach but our client has taken all the correct action so they considered the matter closed. However, the claims management company had other ideas and with evidence of the data breach, threatened our client with court, not just the standard County Court but the High Court where costs can rise very quickly. We don't know if the court would have awarded any compensation, especially as the ICO did not deem any was necessary but our client chose not to take the chance and did a deal. This should serve as a reminder that yearly GDPR audits should be undertaken with procedures and privacy policies being updated were necessary. Our HR Manager software, which is free to our members, helps dealers conduct their GDPR audits and keep on the right side of any breach and consequential claim.