At the end of July, the beleaguered "Action Fraud" run by City of London Police, issued a response to a report in The Times they were being scrapped after an expose. In an article, which came as a surprise to no-one who has had any dealings with Action Fraud over the prevailing years, The Times undercover investigation found that "call handlers were taking victims' reports after only two weeks of training and that callers were being misled into thinking they were talking to police officers, while managers mocked victims as 'morons', 'screwballs' and 'psychos' as few as one in 50 fraud reports led to a suspect being caught."
The July announcement by City of London Police was that as the national lead force for fraud, it is in the process of procuring a new fraud and cybercrime reporting and analysis service. They claim the contract with the current supplier was due to expire in 2022 in any event and that it was always the intention to "procure a new supplier". How convenient. Allegedly, Action Fraud will be replaced with "an improved national fraud and cybercrime reporting system". A force dedicated to fighting cybercrime will be set up within the National Crime Agency to investigate the most complex and serious cases. Let's hope so, because the problem is not going away.
Stop Scams UK has been set up by the banking industry and has been described as the industry's answer to 999 as it tries to tackle soaring levels of fraud. Their website gives the following shocking statistics on the issue:
"Criminals stole £753.9 million through fraud and scams in the first half of 2021, an increase of 30% compared to the first half of 2020. There were over 80,000 instances of fraud reported by UK telecommunications companies in 2019, and from April 2020 to March 2021 phone fraud (including calls or SMS messages from unknown numbers, which cost up to $15 to call or £1.50 to text back) increased by 83% compared to the previous year.
The challenges presented by the COVID-19 pandemic have presented new opportunities for scammers to exploit. There were 106,164 reported Authorised Push Payment scams in the first half of 2021 – up 60% from the same period in 2020. These are scams where victims are conned into making a payment to a scammer who has posed as genuine and gained their trust. These scams often use legitimate platforms to reach victims, borrowing the credibility of the platforms and services they abuse."
Banking customers who believe they are being targeted by fraudsters will be able to call 159 to receive help and once connected, staff will give advice about whether they are being targeted by scammers.
It's unclear to what extent the helpline will be available to business owners. Our members tend to be hit by APP (Authorised Push Payment) fraud, which is done by fraudsters intercepting emails. In one recent case, our member was asked to divert a large amount of money to another account in an email seemingly from the other party. Unfortunately, our member did think they were double checking by responding to the same email and asking the other party if they "were sure?". Of course they were sure and our client made the transfer. Fast forward eight months and the parties are in court arguing about whose email was hacked.
Never transfer money to alternative account details when requested by a means of electronic communication, even if it seems as if it is from the other party. Always find another way to check. Change your passwords frequently, using long and complicated alphanumeric arrangements. Call the party to whom you are intending payment to reach, if you are in any doubt. Do not use the contact details given in the suspicious email, obtain them from a different source. You can establish a "safe word" with the recipient or you can make a smaller payment to ensure the account details are those of the intended recipient. 
Impression Communications Ltd
Putting the motive in automotive
Impression works with businesses across the automotive aftermarket supply chain such as parts suppliers, warehouse distributors, motor factors and independent garages. Covering all aspects of automotive aftermarket marketing, including social media, event management, customer newsletters and PR, Impression is able to quickly establish itself within a client's business and work towards their objectives.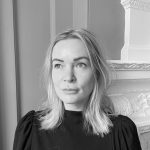 Polly Davies
Legal Advisor