It's the time of year when many businesses and individuals have to submit their tax return. Many have already had to submit these and as many as 50,000 have failed to do so. As such, HMRC have warned that those who fail to submit their return by 28 February 2013 their affairs will be subject to much closer scrutiny.
The Campaign, which HMRC are calling the 'VAT Outstanding Returns Campaign', will aim to target businesses that have more than one outstanding return. Businesses that come forward voluntarily will face a lesser penalty.
We therefore advise that businesses stay on top of their returns otherwise they could become subject to this campaign either this year or the next. Businesses that need help can go to the HMRC website or call the VAT Helpline on 0845 010 9000.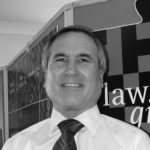 Dennis Chapman
In remembrance of Dennis Chapman 1951 -2015