We have had a busy couple of weeks with contact from a number of clients seeking advice on a potential scam letter they have received regarding VAT registration numbers.
We have been asked to advise on a letter from "UK- DATA CONTROL" The letter says that there is missing information about your VAT registration number and asks for businesses to update the VAT registration number on their database.
The letter states that this is free, however, we have been advised that businesses have actually been charged £790.00 for 3 years membership. Membership means that your VAT registration number is published on their database for 3 years. We understand there is no particular benefit or need to have this information on their website and we would advise that the information is not given to the company.
UK Data Control appear to be a business based in Hamburg and are not linked to HMRC or any other public authority or official entity and therefore this is not a request or demand for this information that you are obliged to give, despite the 'deadline for submission' date that is on most of these letters.
If you receive a letter like the one stated above and are a member then please do phone us for advice and to discuss the letter in more detail.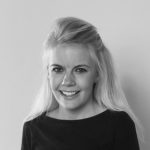 Stephanie Strachan
In remembrance of Stephanie Strachan 1990-2020