The European Court of Justice has given a wide ruling that most schemes where employees can take salary sacrifice to receive beneficial vouchers eg retail vouchers attract VAT.  
A company Astra Zeneca offered £10 retail vouchers for purchases from selected shops.  The salary deduction was less than the face value amount (ranging from £9.25-£9.55).  Astra Zeneca were forced to pay VAT which takes away all of the incentive.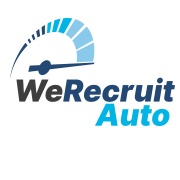 WeRecruit Auto Ltd
Permanent Automotive Recruitment from an experienced and trustworthy recruitment partner.
We cover roles within all departments and sectors of the Automotive industry, and are here to listen to your specific needs and find the most suitable candidates to fit your business.