A change in the law means that vehicles imported into the UK permanently, must be notified to HMRC within 14 days and any VAT owing must be paid.
If this does not happen the vehicle cannot be registered/licensed with DVLA.  The notification can be made online or using a paper form VAT NOVA1.  The forms are available from the VAT helpline.
Failure to notify HMRC within 14 days will lead to a £5 per day late penalty.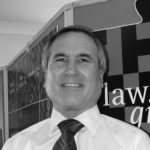 Dennis Chapman
In remembrance of Dennis Chapman 1951 -2015