The RAC has released a report which shows there has been an increase in the number of call outs to vehicle which have suffered damage due to poor road surfaces by 24%! In 2014, patrols dealt with 20,477 of these jobs whereas in 2015 this grew to 25,487.
There has been 5,010 more incidents in 2015 which involved broken shock absorbers, ruined suspension parts and distorted damaged wheels. The single biggest increase recorded was for damaged suspension springs which saw a 42% rise from 13,101 in 2014 to 18,417 last year.There were also 10% more incidents of damaged wishbones – the part that shock absorbers and springs are fitted to – and a 10% rise in faults with vehicle subframes – the rigid structures under a car which support the engine, drivetrain and suspension.
East Anglia saw the greatest number of pothole related call outs with 4,547 however this was still only ranked second across the UK in regards to a percentage increase of these faults with a 31% increase. The South East was the worst region overall with a 62% increase rise as a result of 2,686 incidents. The North East being third with a 30% increase with 3,783 incidents. The RAC's National Pothole Day vehicle damage top five was completed by Scotland which recorded a 27% uplift (2,537 call-outs) in this type of call-out and the Midlands, stretching down to South Wales which saw 19% (3,491).
This may see a increase in business for Service and Repair garages however for Car Sales, its worth remembering to carry out sufficient checks and documentation to support the vehicle being sold as satisfactory quality.
For further reading on this matter please go to Fleet News.
To report a pothole go to: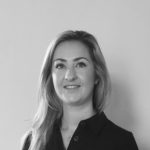 Roxanne Bradley
Legal Advisor