Last week saw the food blogger Jack Monroe win £24,000 in damages, plus legal costs, in a libel action against controversial motor mouth columnist Katie Hopkins after a row over two tweets.
Monroe sued Hopkins over two war memorial tweets she said caused "serious harm" to her reputation.
In May 2015 Hopkins tweeted asking if Monroe had "scrawled on any memorials recently?"
Hopkins was also ordered to pay an eye watering initial sum of £107,000.00 towards Monroe's legal costs. The final costs figure has yet to be assessed, but it is likely to increase.
Mr. Justice Warby, sitting in the High Court, ruled that the tweet "meant that Ms. Monroe condoned and approved of scrawling on war memorials, vandalising monuments commemorating those who fought for her freedom" and found that it had caused "real and substantial distress" and that Monroe was entitled to "fair and reasonable compensation".
The Judge added: "These are meanings with a defamatory tendency, which were published to thousands."
Arguments on behalf of Hopkins that this was a "trivial dispute…resolved on Twitter in a period of several hours" and that "no lasting harm, and certainly no serious harm" had been caused to Monroe's reputation were dismissed.
The Judge said "whilst the Claimant may not have proved that her reputation suffered gravely, I am satisfied that she has established that the publications complained of caused serious harm to her reputation." and "…real and substantial distress".
The Judgment now sets a 'tariff' at £24,000 for Twitter libel cases, which may encourage more claims, although the costs associated with such claims will continue to prove prohibitive to most.
In summary, if defamatory comments cause serious harm, legal action is likely to follow.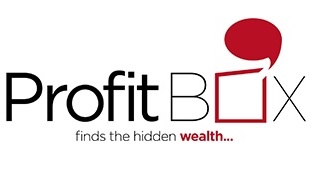 Profit Box
Develop your people like your business depends on it
What most people don't know is that talent development doesn't have to be complicated, high risk or expensive. Once they integrate key development stages, the results can be remarkable. Empower your team. Lead your industry. We're your strategic learning partner, driving performance by moving skills forward.