Few weeks go by when we are not asked to advise on suing disgruntled customers in defamation who have managed to spill their guts all over social media and beyond, either in genuine or often illusionary frustration at some perceived slight or unreasonable expectation.
The natural response to any barely veiled attempt to cause reputational damage is to go on the offensive and threaten hell and damnation before the courts.
That may be all well and good for the rich and famous or organisations with cavernously deep pockets but for mere mortals, that is rarely the answer.
The primary legislation in England and Wales in respect of such matters is contained within the Defamation Act 2013. Different laws apply in Scotland and Northern Ireland.
The 2013 Act refers to "serious harm" to the reputation of the claimant and harm to a body that trades for profit is not "serious harm" unless it has caused or is likely to cause the body serious financial loss. As ever, proving the measure of loss is often the bigger challenge.
It is a defence to an action for defamation to show that the statement complained of is substantially true. Honest opinion can also provide a defence, subject to certain conditions, as is publication on matters of public interest and reports etc protected by privilege.
Haswent
Websites for dealers small and large
Composer is a next-gen automotive platform that has been designed from the ground up to give you an intuitive way to promote your stock. You have extensive stock management options, and you'll gain a brilliantly responsive new website to advertise your stock, starting at just £39.99/month.
Suffice to say, this is a complex and ever-changing area of law, which requires specialist professional advice and assistance and with that comes time, effort and most importantly cost.
As with all areas of litigation and perhaps even more so with claims for defamation, this is something that should never be undertaken lightly and if one is not prepared to invest a considerable amount of time and money in the process, then it would be as well to find another way to deal with the irate, disaffected or plain certifiable.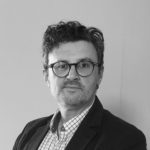 Howard Tilney
Legal Advisor