Mr P sees a prestige car that he likes the look of. It is an expensive new car. Mr P makes a down payment and then obtains the car on finance.
The odd minor niggle is fixed by our client. And then the telephone call…
The call from Mr P that he has just taken the dealer's sticker off the back windscreen and the heated elements came off with it causing significant damage to both the windscreen and the roof canvas. Our client denied responsibility for the cost of repair (thousands) consequent of Mr P's heavy-handedness.
Additionally, our dealer client denied liability on the basis that they did not actually sell the car to Mr P. They had sold it to the finance company who were, in turn, separately supplying it to Mr P under a hire purchase agreement or similar.
Court proceedings were issued – against our dealer only – whereupon Mr P provided a witness statement from a garage that very much suggested they had removed the sticker and not him. Mr P relied on the Bentley handbook (page 365!) that recommended stickers ought not to be placed on the inside of heated rear windscreens.
HR Manager
So simple even a child could use it
HR Manager is designed to assist employers manage their legal obligations in relation to Employment Law, Human Resources, Health & Safety and Data Protection. Fully utilising HR Manager will demonstrate best practice, assist in the meeting of legal obligations and show due diligence.
Due to COVID-19, the court held an Early Neutral Evaluation, a 30-minute telephone assessment of each party's position. Unlike small claims mediation, the Early Neutral Evaluations were overseen by a County Court judge. Although the judge was unable to give Mr P legal advice, he was urged in the strongest terms possible to seek such advice on whether it was wise to pursue our client alone and not the finance company for the contractual reason aforementioned. Mr P did not change tack.
Some three years after the event, the case is finally heard in court. Only this judge does not accept the "lack of contract" argument – on the basis that the dealer had accepted responsibility for the minor niggle – the front seatbelts had been put in the wrong way around by the manufacturer.
Although never specifically pleaded by Mr P, the judge seemingly felt that the dealer owed a duty of care to the end user by placing the sticker over the heated rear window, contrary to the manufacturer's recommendation not to.
In summary, the court found that Mr P was 70% responsible for the damage caused by removing the sticker, and our client was 30% liable for putting it there in the first place.
Clients are thus advised to be mindful of where they place their advertising stickers.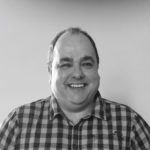 Jason Williams
Legal Advisor