The simple answer is probably not and one certainly should not view them as some sort of "Get Out of Jail Free" card or be dissuaded from pursuing a claim because of one.
In reality, most disclaimers are invalid, but as ever, each case will turn on its own merits and competent legal advice should be sought, as required.
That said, disclaimers have their place and are really designed to highlight and minimise a foreseeable risk of damage, injury, or worse.
Of course, if someone ignores all valid warnings and suffers injury, then they may only have themselves to blame and be precluded from pursuing a claim for compensation if they failed and or neglected to heed such warnings.
Connected Car Finance
Ready to take the connected approach?
We're here to ensure all used car dealerships deliver a better car finance experience for their customers. With over 4,000 approved dealer partners we ensure you are properly supported and connected with a range of flexible finance options, allowing you to lend and your customers to buy in complete confidence.
Certainly, disclaimers do not absolve a business/organisation from liability if someone is injured or suffers a loss as a result of the negligent acts or omissions of those concerned and as a general rule of thumb, negligence will always trump a disclaimer.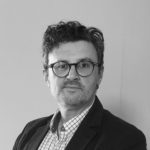 Howard Tilney
Legal Advisor