So was the finding of the Judge at a recent hearing of a claim against our member motor trader for a full refund in respect of the sale of an electric car.
It was alleged by the consumer that he was not told certain things about the car that he should have been told in relation to its range, which amounted to an omission and on that basis the car had been mis-sold and he was entitled to a full refund after some 18 months plus.
It was accepted that our member had warned the consumer that the trip computer range could not be relied on and it was further accepted that no range was ever implied.
Regardless, the consumer was of the opinion that he should have been informed of the range and so he determined to extrapolate from what he had been told that the achievable range could actually be rather more than that indicated on the trip computer! Suffice to say, he was shocked and stunned and not a bit amazed when he found that his theory did not match the performance of the car.
It was further accepted that the car was not faulty.
On the evidence, there was no question that our member had complied with his obligations under the Consumer Rights Act, fully. Indeed, he had made a number of goodwill offers to assist the consumer but these were roundly rejected.
In her judgment, the Judge praised our member for having "gone above and beyond" his obligations.
Conversely, the consumer was criticised for bombarding the Judge with more than 50 emails during the weekend before the hearing, which was but part of what Lawgistics and our member had been subjected to over the months.
No fault, no misleading statement and no claim, so were the findings of the Judge. Claim dismissed.
Another victory for common sense, the Rule of Law and the motor trade against unrealistic off beam consumer expectations.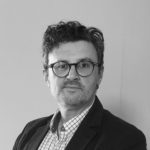 Howard Tilney
Legal Advisor