If test drives, hire vehicles or even courtesy cars are a part of your daily business then you will notice the change that is due to be implemented on 8th June 2015.
You currently may already have a system in place that includes the fundamental checking of the paper part to the driving license for your staff, potential customer or existing client. The DVLA will be abolishing the counterpart to the driving licence. Currently the role of the counterpart as we well know holds vital information regarding what vehicle categories the holder is authorised to drive as well as any penalty points.
Penalty points will now be recorded electronically and will be held on the DVLA's driver record. This can be checked online, by phone or post. The Government has produced a website that enables you to check what details are on a licence, however you will require your driving licence number, national insurance number and the postcode which is on the driving licence. It is unlikely that your potential customer "popping in for a test drive" will know all the details required.
Of course as an employer, you will need to take this into account when hiring new staff members who drive vehicles as part of their job role. We have been informed that the Share Driving Licence service which is currently under development will be available to assist in providing the essential information required. This is due to be available before the counterpart is abolished, it has been designed with business' in mind that rely on the counterpart to carry out the necessary checks, however this will only be available with the consent of the driving licence holder.
Alternatively, your applicant can call ahead to the DVLA and give permission for your driving record to be checked verbally by a nominated person or company.
Please note, the paper driving licences which were issued before the photocard licence was introduced are still valid! These are gradually being phased out, when updating or renewing the licence, the DVLA will issue the photocard licence.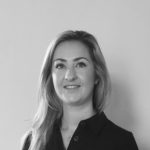 Roxanne Bradley
Legal Advisor