For many types of court cases, there are certain actions which have to take place before a claim can be issued. These actions are set out in the pre action protocols which can be found in the Civil Procedure Rules (CPR).
From 1 October 2017, a new pre action protocol will be introduced for those chasing debt payments.
Currently, creditors will generally give a debtor 14 days notice to pay up or face court proceedings. However, under the new protocol the debtor must be given 30 days to respond and also be given specific information and documents. If a creditor fails to provide the 30 days' notice or fails to provide any of the essential information, there are likely to be cost penalties if the matter gets to court. In short, if you are chasing a debt from 1 October 2017, you need to be aware of and follow the new rules (of course Lawgistics can prepare the correct letters on behalf of our members to ensure the protocol is followed in full).
The new rules will apply to any business chasing an individual for a debt and from 1 October 2017, the term individual will also include sole traders and so those dealers who operate on a sole trader basis, will need to be given 30 days notice to repay any debt before court action can be started. The protocol will not apply to any debt being chased from a company and so if a company (or partnership) owes you money, its business as usual.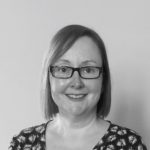 Nona Bowkis
Legal Advisor