We remind our clients that as of 1 October 2017 the new debt pre action protocol applies.
This means that if you are chasing money owed by a customer, including a sole trader but not a company, you have to follow the new rules before issuing a court claim for the sums owed.
You now have to give the person 30 days to respond and either make payment or send back the reply form and information sheet. Failure to comply with all the requirements is likely to mean any court claim will fail despite money legitimately being owed to you.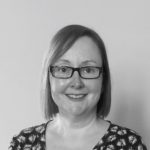 Nona Bowkis
Legal Advisor