We are seeing a rise in the number of claims being made against businesses for interest and compensation on invoices that have been paid but were paid late. Some of these invoices go back several years and have long since been forgotten by the payer.
However, under the Late Payment of Commercial Debts (Interest) Act 1998, a company can, seemingly out of the blue, send you a debt collection letter for a few hundred or a few thousand pounds if any previous payment was made late. Under the Act, companies are entitled to interest from the date the original invoice was due to be paid, up until the date it was actually paid. They can also claim compensation at £40, £70, or £100 per invoice depending on how much the original invoice was for.
So, if you contracted a company to valet your vehicles and they invoiced you for each day they worked but you paid each invoice 10 days after the payment due date, the valet company can look to claim interest on the invoice amount for the 10 days they were waiting for payment. That doesn't sound too much but if you fell into a habit of regularly paying the invoices late, that 10 days would have multiplied pretty quickly plus a further £40 compensation for each invoice under £1000. 10 invoices paid 10 days late are potentially worth £400 in compensation plus interest at the rate of 8% above base on the original invoice amount. This sort of scenario can, and has, resulted in claims for thousands.
We would advise you to check your contracts with suppliers for the payment terms and what happens in the event of late payment. Of course, the best advice is, where possible, pay your invoices on time to avoid a potential claim for interest and compensation. The only defence to such a claim is if there was a genuine and substantial dispute over the service or product which warranted late payment.
Like all contractual issues, companies will have six years to make a claim against you. It is no surprise to see an increase in this sort of debt collection activity, especially given the amount of cash flow issues some businesses have experienced during the pandemic.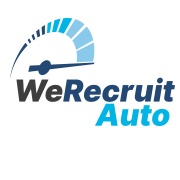 WeRecruit Auto Ltd
Permanent Automotive Recruitment from an experienced and trustworthy recruitment partner.
We cover roles within all departments and sectors of the Automotive industry, and are here to listen to your specific needs and find the most suitable candidates to fit your business.