When providing an invoice, there are certain requirements that need to be included.
First, the word 'invoice' must be stated on the document. An invoice number is required which needs to be a unique identification number as well as the name of the company, address and contact information. The customer's details are also required, their full name and their address.
A requirement of the description of the goods or services which are being charged to your customer and the date. Obviously the amount payable and if applicable the VAT amount.
If you are a sole trader, the invoice must also include your name and any business name which you trade as and an address for where any legal documents can be sent to you if you are using a trading name.
If the company is limited, then the invoice must include the full company name as it appears on the certificate of incorporation. It is optional to put the names of the directors on the invoices however if you do decide to, then the names of all the directors must be included.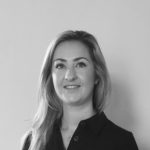 Roxanne Bradley
Legal Advisor