The Job Retention Scheme or furlough was not around in Dickens' time. Nor too were the dreadful COVID and the enforced closures of Ye Olde Carriage Shoppes.
The scheme has had several variants, including the eventual options to furlough a member of staff part-time, and for periods shorter than three weeks. There will also be further important changes ahead.
The current level of government support of 80% up to £2,500.00 gross per month will reduce as the summer kicks in:
July – 70% up to £2,187.50
August and September – 60% up to £1,875.00
There are changes, also in these months, to the amount of employer contributions: 
July – 10% up to £312.50
August and September – 20% up to £625.00
It is probably fair to say that – for the first six months or so – furlough was the place to be! The ability to sunbathe for hours on end for 80% of your wage – whilst the "unfortunate few" had to slog their hearts out for just an extra 20% of their monthly take home pay. Well, that is how it was perceived by those who were not on furlough at least!
In all seriousness, when the "return to work" call came last August, we certainly took a lot of calls from clients whose employees just did not want to come back. Typically, they gave a justification of "safeguarding" or that they didn't feel adequately protected either at work (easy enough to remedy) or if travelling into work on public transport (not so easy – not that trains these days are all they are cracked up to be)!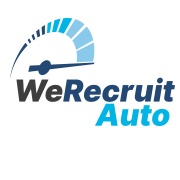 WeRecruit Auto Ltd
Permanent Automotive Recruitment from an experienced and trustworthy recruitment partner.
We cover roles within all departments and sectors of the Automotive industry, and are here to listen to your specific needs and find the most suitable candidates to fit your business.
Employees must now face up to the reality that the furlough scheme is winding down and anticipated to finish at the end of September. COVID infections and deaths are plummeting in the UK, huge swathes of the population are being vaccinated. Shops opening, gatherings indoors are just a few days away, and even social distancing is likely to end in mid-June.
With shielding having already ended, the reluctant employee has to remember that the furlough scheme really was only intended to protect them from the agony of unemployment or redundancy. Furlough has saved them and now it is time to go back.
Employers who are faced with employees whose jobs are available again but who refuse to return can take investigatory, and indeed, disciplinary action where appropriate. If both parties can arrive at a mutual arrangement where the employee is able to work from home for some of the time, then great. However, the needs of the business must now take priority. We hope your contracts of employment state a location from where the employee is to be based…
Finally, don't be tempted to cheat the furlough scheme. The government is investing millions of pounds into ensuring the furlough rogue employers are punished. And there is nothing more likely to trigger a HMRC enquiry into your business then a call from a disgruntled (ex)employee.
---
Employee contracts and company policies can easily be kept up to date by using our award-winning compliance software.
For more information about our compliance software please visit www.hrmanager.co.uk.